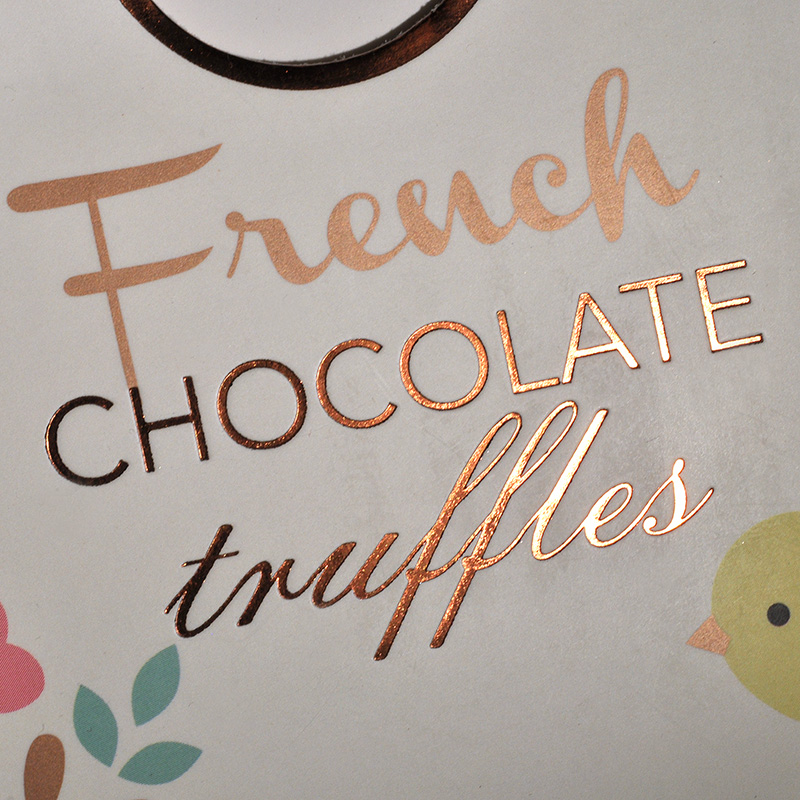 Foil Stamping
Foiling is applied to boxes at Stribbons through heat and pressure.  A stamp or template is used to stamp your custom design.  Foiling can cover large areas, or can be incredibly detailed.
To select a color, contact a Stribbons sales rep.  Acceptable references include Kurz foil swatches.  View Kurz foil swatches on their website here.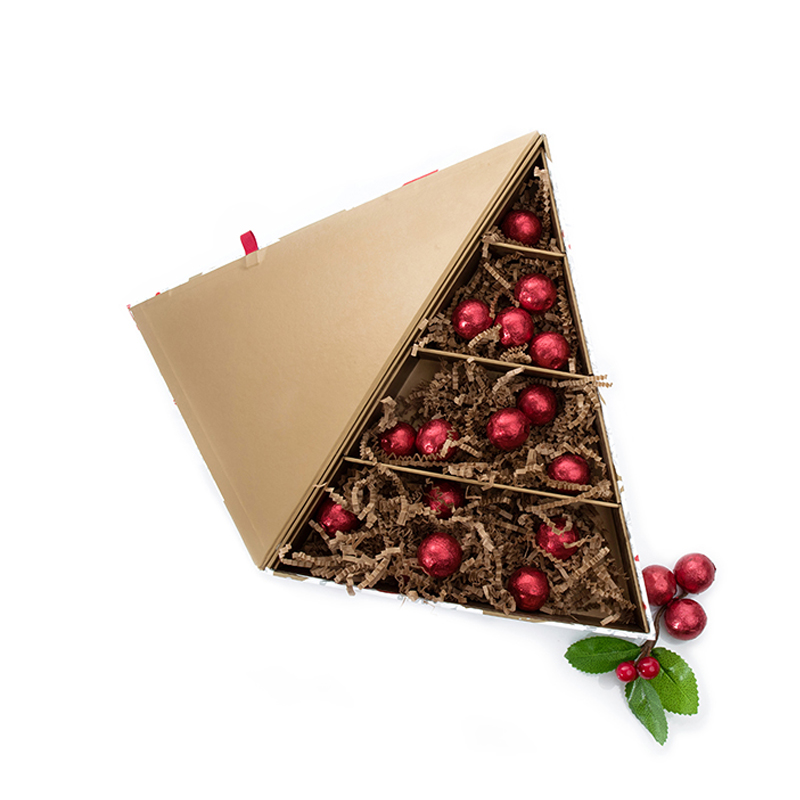 Metallic Inks
Metallic inks can be used to print on paperboard.  Metallic inks do not look shiny but have a pearlized effect.  Metallic ink swatches are usually requested using Pantones Metallics Color Guide.  You can view more information about Pantones metallic and shimmer inks at this article found at https://www.pantone.com/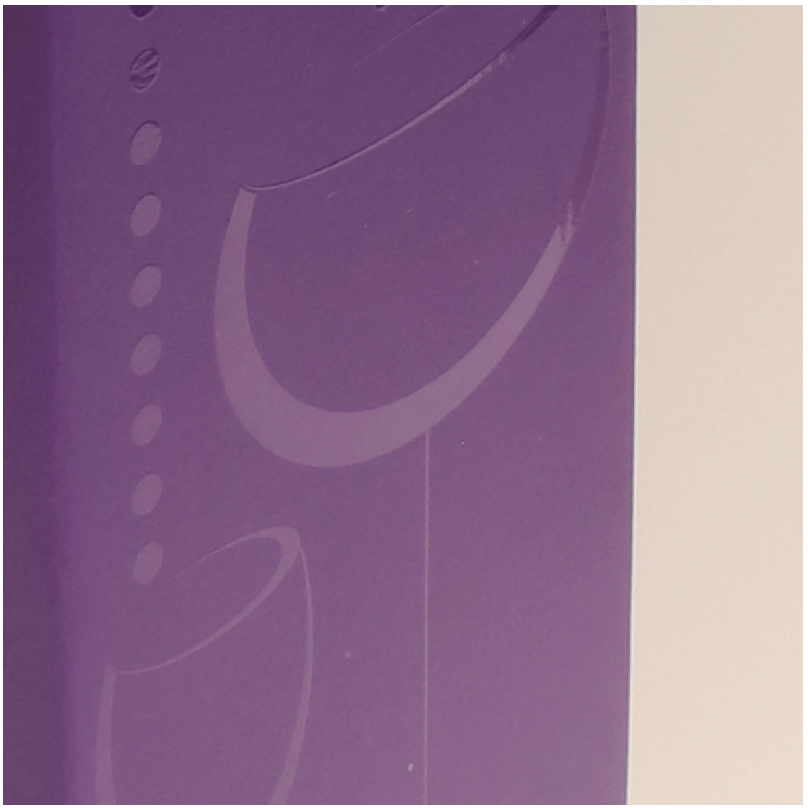 Spot UV
Applied with with a screen template, Spot UV is a varnish that is applied wet and cured with UV light.  It can be used to create a wet look, a super shiny finish or a raised effect.  Spot UV can highlight an area of your packaging, especially in contrast to a matte paper or varnish.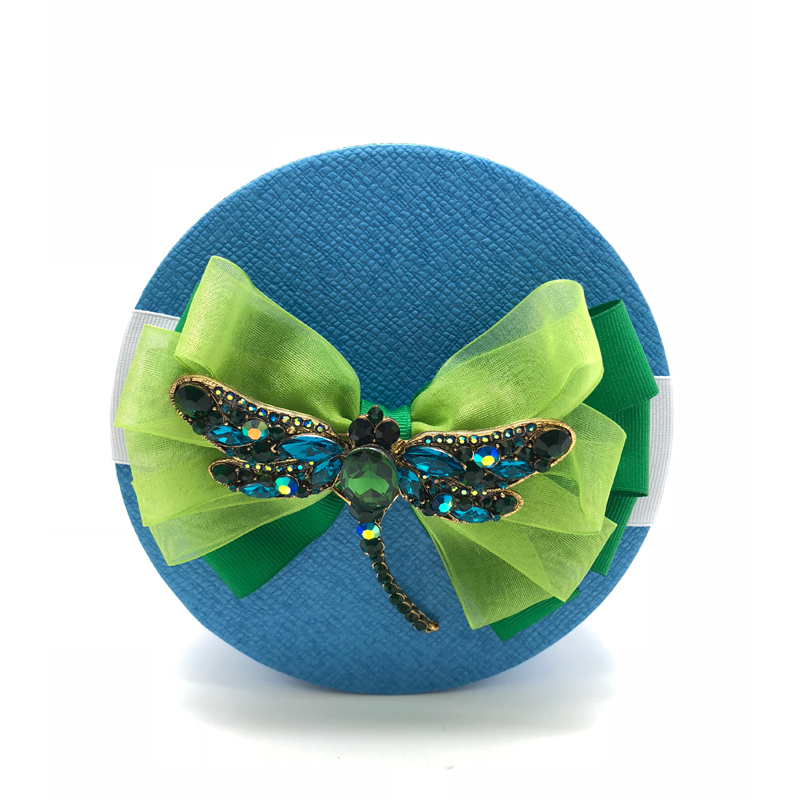 Textured Paper
Textured paper is a special paper material that can be used to cover the whole box or a select part.  Some options include beater dyed paper, foil paper, hammered texture paper, velvet texture paper.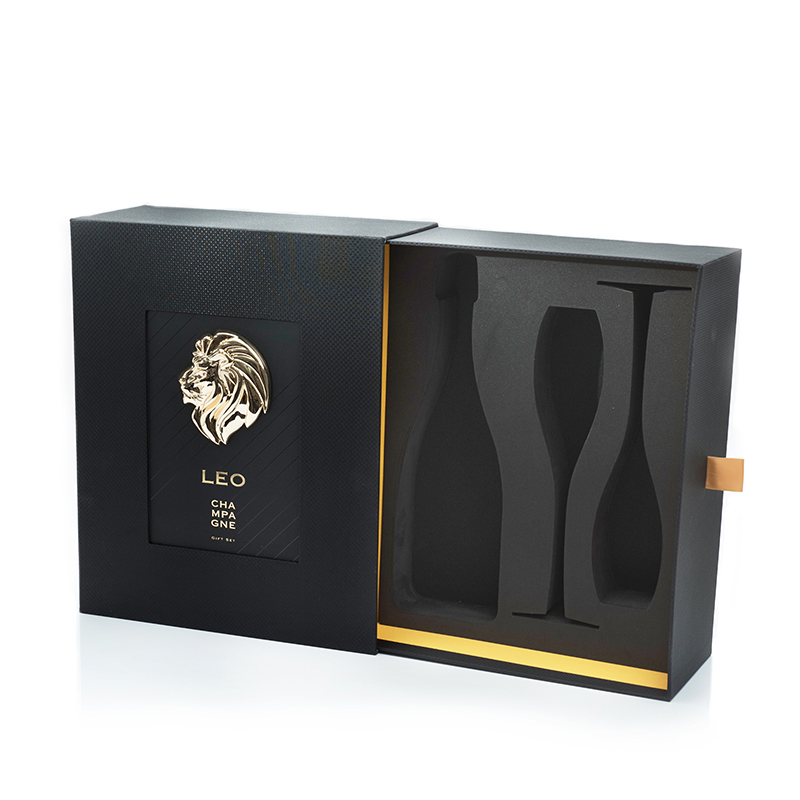 Fabric Wrapping
Wrapping boxes in fabric is a precision technique that is available at Stribbons.  This gives a luxury texture to packaging that is not achievable with paper.  View fabrics here, or speak to a representative about your individual needs.